If you take primping as seriously as we do, you will know that beauty goes beyond the face. In this Instagram age, how tone your body looks is as important as a flawless complexion. From the Kardashians to fitness bloggers, there has been more focus on a healthy lean frame. However, we know that the A-listers with the best bods did not get there by divine intervention, that's why we have scoured the earth for the absolute best in body treatments that will give you the body of your dreams.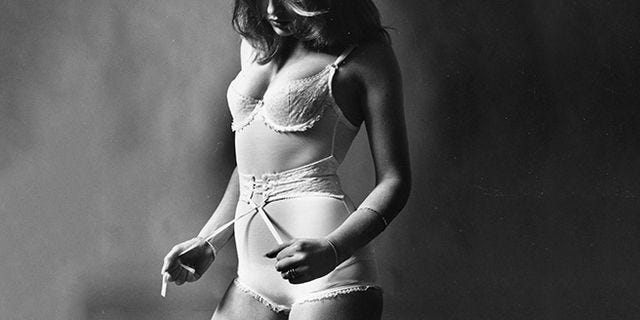 The following top picks are awarded Skin Beauty Review Best Body Award 2018 for a few simple reasons: they work, they make a visible difference with the least effort, they are accessible to the common man (no surgery or downtime needed).
Read More: The K-Pop Knee Beauty Revolution
Read on to find out who this coveted accolade belongs to…
If you're someone who enjoys a thicker cream or lotion, but without the heavy feel or greasy residue, this sweet-smelling option from Sol de Janeiro could be your new go-to. And yeah, the pretty purple packaging doesn't hurt either.
The verdict: We really enjoyed the rich texture of this product. It left the skin feeling soft and smooth just after a few days.
Read More: How Changing Your Chin Can Make You Look 10 Years Younger
Delicious detoxifying and completely natural and organic ingredients like Sencha tea (made from green tea leaves that are cultivated in direct sunlight), oolong and organic rooiboos leaf.
It also contains acai and goji berries which are packed with antioxidants. It helps to boost energy, get rid of toxins, promote metabolism and improve overall health. Ingredients like ginger and guarana kick start the sluggish metabolism to enable your body to burn fat rapidly. Bae Tea is the best slimming tea for weight loss.
The verdict: Besides its detoxification properties, it's also a natural appetite suppressant – I just tend to eat less when I drink a cup of this detox tea.
Read More: Chiseled Chin Without Surgery
BEST FOR BODY CELLULITE: Onda
Onda, the only system that uses CoolwavesTM, special microwaves that selectively target fat cells to reduce localized fat deposits in a safe, effective and non-invasive way. Coolwaves™ act directly on fat cells, causing  an oscillation mechanism thus increasing the cells metabolism. Fat cell are so disrupted since the first treatment. Patients expect to see a myriad of benefits, from fat reduction and skin tightening to cellulite reduction. According to Dr Low Chai Ling who has treated several patients with Onda "The Onda system's special microwaves induce immediate shrinkage of the collagen fibres in the dermis and stimulate the production of new collagen. This makes tissues more compact and toned."
The verdict: Onda delivers immediate cellulite reduction after just one session. While there are several skin tightening devices on the market, there are less cellulite reduction devices that can rival Onda's improvement.
Read More: Three Ways to Look Younger in Three Weeks
For those who wants a toned body without the hardship of a exercise bootcamp, look no further than Supermodel Bodyfit program. This program's effectiveness is due to its synergistic combination of highly effective targeted body treatments— the end result being greater than the sum of its parts. The cornerstone of this program is Coolshape cryolipolysis which has been shown in clinical studies to reduce localized fat deposits by 20% per session. Coolshape can tackle just about any unwanted bulge — it's FDA-approved for the abdomen, love handles, thighs, upper arms, bra fat, back fat, banana roll underneath your butt, and double chin. This is paired with Exilis Body Magic, a combination laser using heat and radio frequency waves to tighten skin and even dissolve fat cells. When paired together, it accelerates the body contouring and total body shaping results.
The verdict: The program has 8 sessions of targeted body fat reduction with skin tightening and overall toning effects. The versatility of the program means that you can use it for any area of the body or focus all of its prowess onto one targeted area for maximum impact.
Read More: Do Our Lips Age?